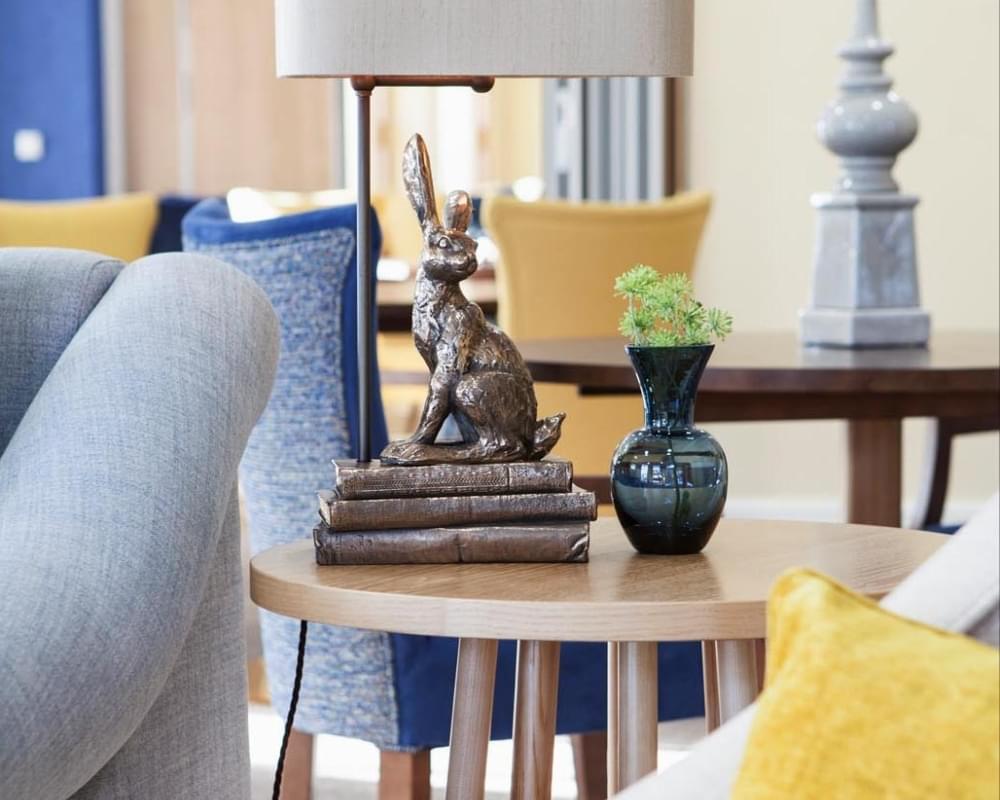 The interiors of healthcare facilities such as retirement homes are often pigeonholed as having lacklustre designs and hospital-like styles.
That has in the past been necessary for practical reasons; they are challenging environments that are susceptible to damage and vulnerable to bacteria, so they require the best in hygiene and care.
However, innovation in fabric has never been more predominant, and the invention of these smart materials (also known as performance fabrics or intelligent fabrics) enable us to supply high-end furniture to the healthcare industry, creating an altogether more pleasurable environment.

On our collection of fabrics, these are the labels to look out for when searching for healthcare appropriate materials:
Anti-microbial
Anti-fungal
Anti-bacterial
Aquaclean technology
Stain-resistant / Soil-resistant
Hygiene protected
Water-repellent / Waterproof
Easy-clean
Highly durable
Fire retardant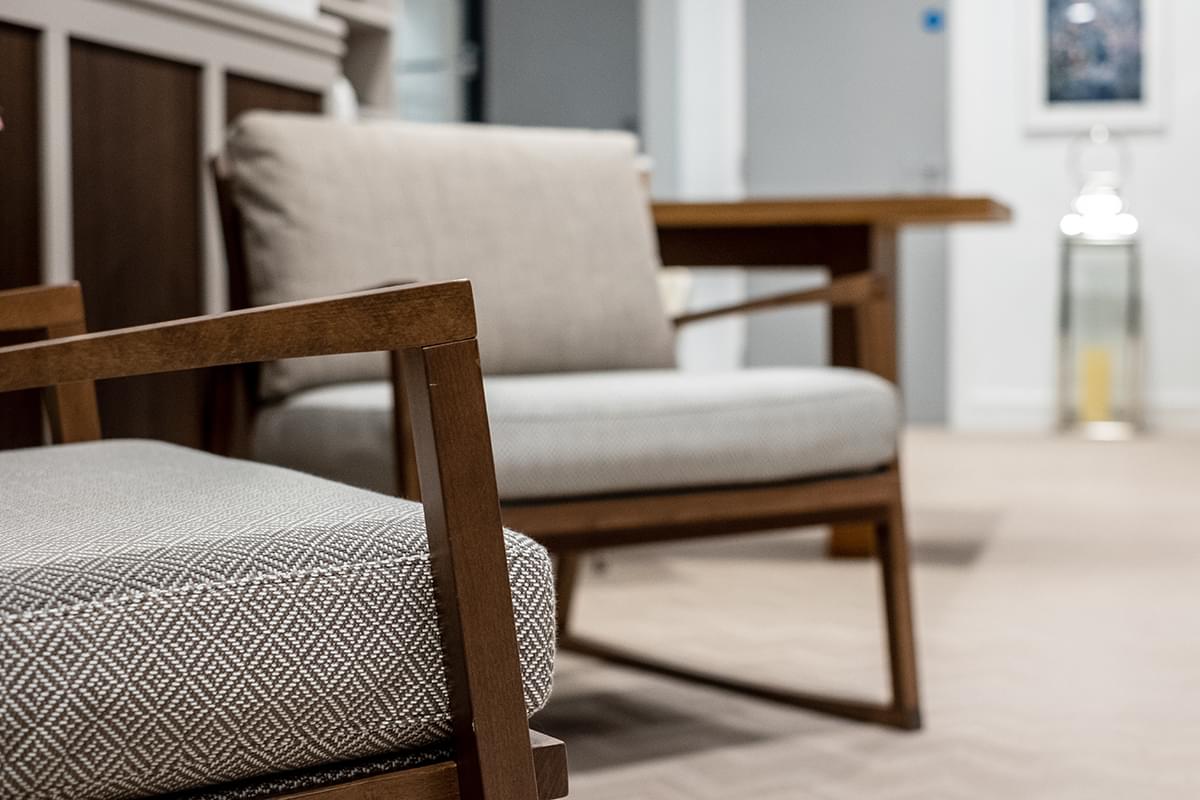 Our anti-microbial fabrics offer an environmentally safe, non-chemical solution to killing microbes by attracting them onto their surface and destroying them with immediate-effect in a water-based treatment with no metals and no toxins. The treatment does not wash out and prevents bacterial and fungal growth which are the main causes of odour, therefore maintaining the freshness of the product.
Aquaclean technology is an extremely functional and time-saving material. It is a treatment that forms part of the fabric by covering each individual fibre invisibly. The result is stain protection that resists some of the toughest stains which would normally permanently damage most fabrics. Aquaclean stains can be cleaned off with just water! As you can imagine, in a healthcare environment this saves a lot of time and energy that is needed elsewhere. All products with this technology are wipe-clean.

To be stain resistant a fabric will have a layer that protects the base cloth from spillage which allows time to remove potential staining substances before they soak into the cloth. These types of fabric are also intended to be cleaned with just water, as using soap can clog the fabric and interfere with the technology. It's as simple as that!
Fire retardancy is a requirement for all contract materials and can be evaluated with a crib 5 rating.
If you check our fabric ranges on our product guides you will find all the favourites: leathers and faux leathers, suede and faux suede, velvet, felt, vinyl and polyester.
Below are a few of the fabric ranges we offer that contain these technologies: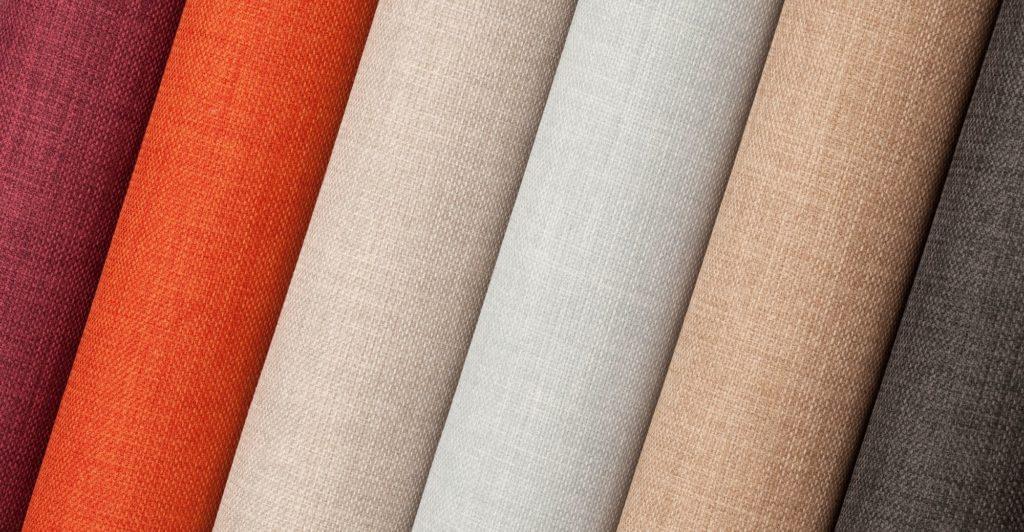 The Linetta fabrics are linen style with anti-microbial, bleach-cleanable, fire-retardant, stain-resistant, and waterproof qualities.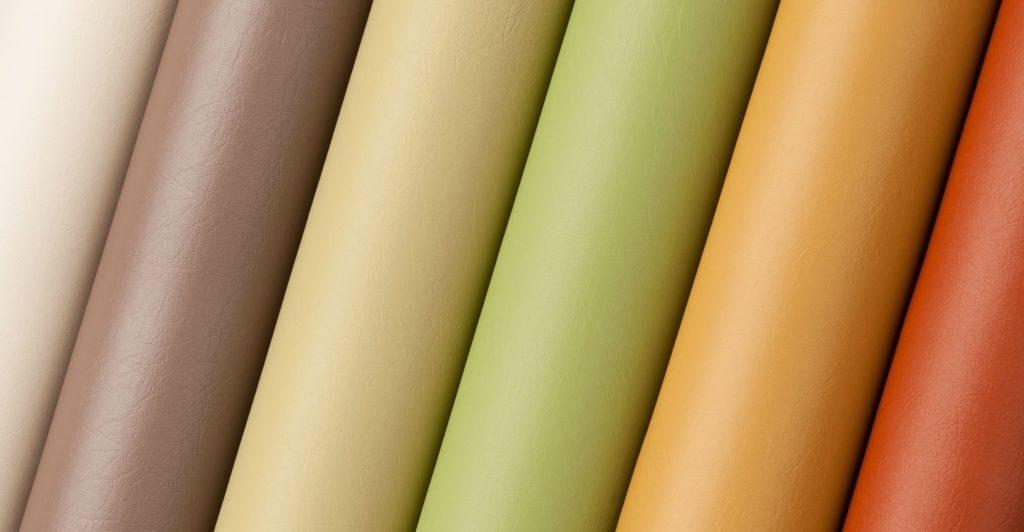 The Taurus fabrics offer an authentic faux leather look with anti-microbial, bleach-cleanable, fire-retardant, stain-resistant, and waterproof qualities.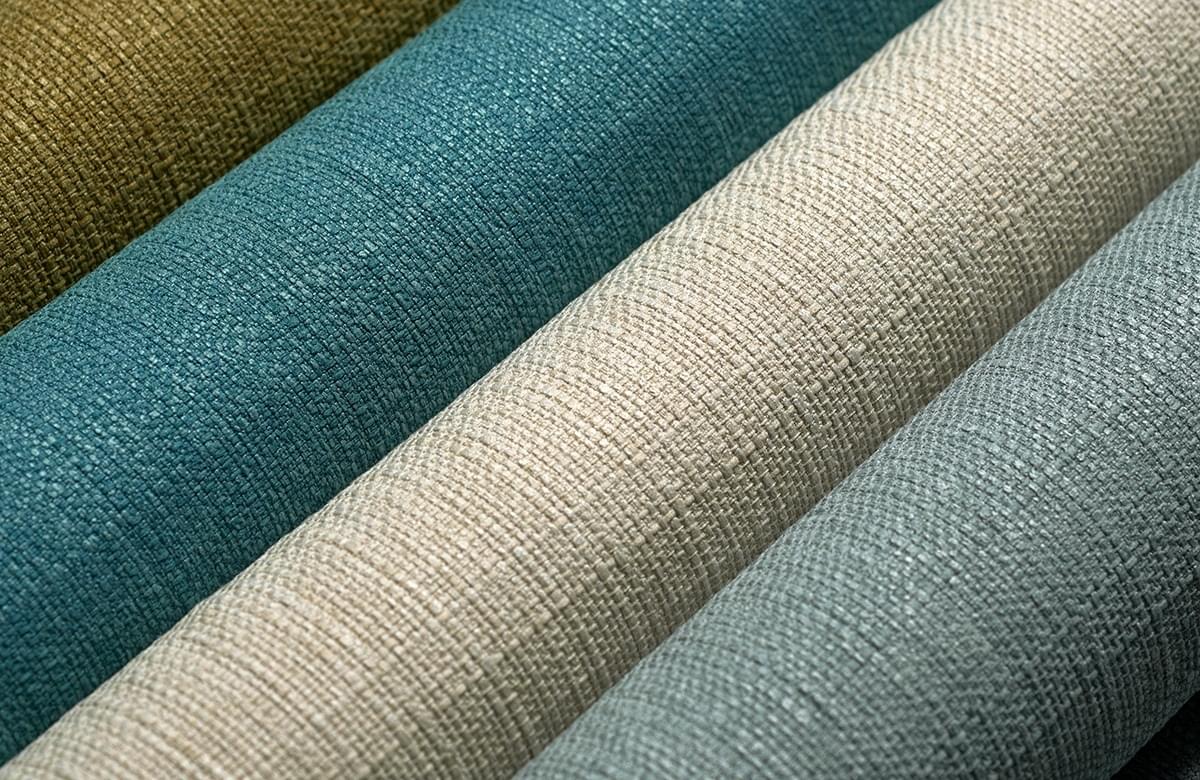 The Alba fabrics are another linen style collection with stain-resistant, waterproof, breathable and anti-microbial features.
For a closer look and more information, take a look at our fabric guides or contact our team for samples.
Innovation in fabric makes designing brilliant spaces for healthcare that bit easier!