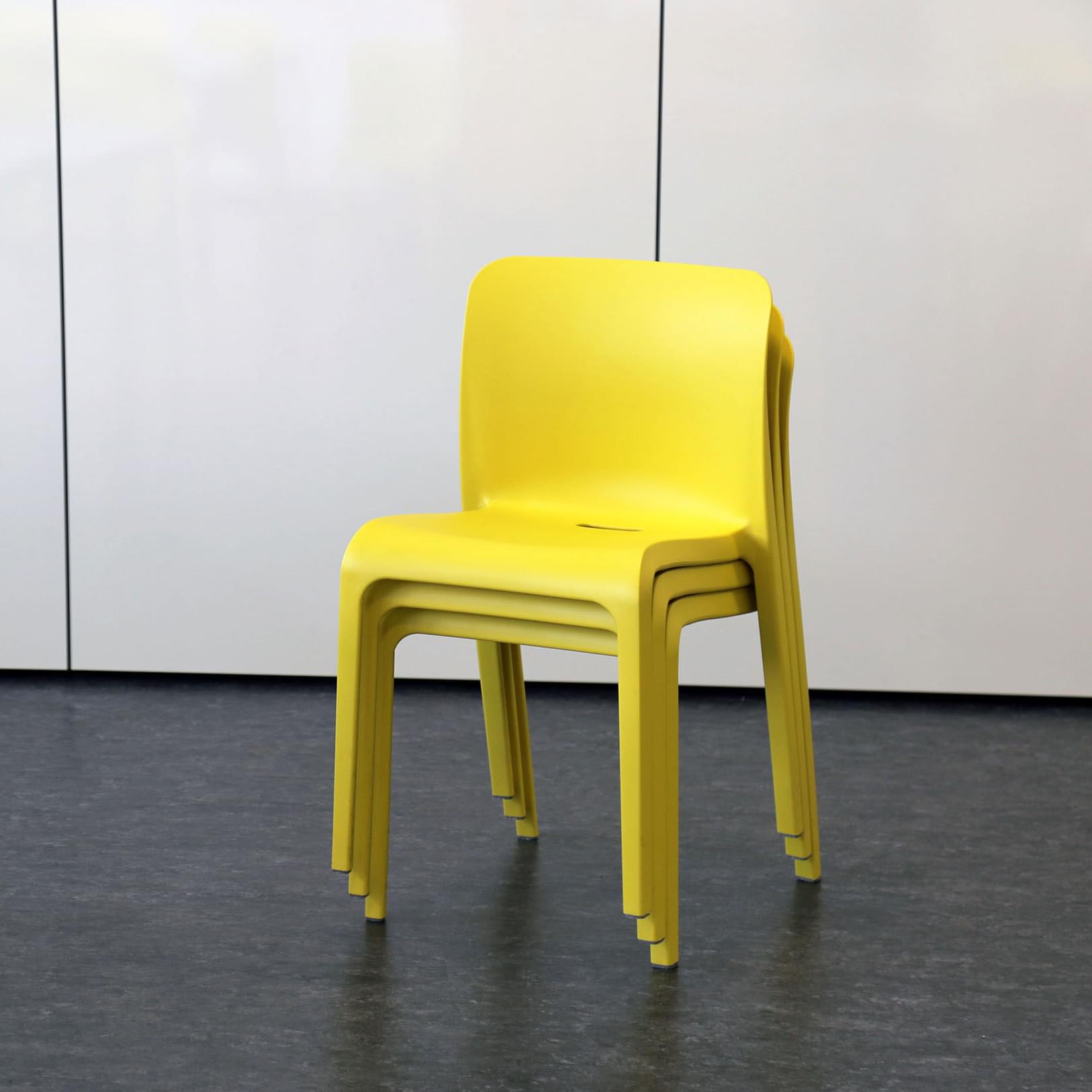 Inside Out's Polly chair has a huge list of properties that make it extremely suitable and beneficial for healthcare environments. Its simple, utilitarian design, featuring moulded polypropylene throughout the structure, enables it to be easily cleaned; all that is needed is a wet cloth. In high-intensity environments that are vulnerable to bacteria this is an extremely important feature.
The material also makes it lightweight which is of use when stacking the chair in sets of 10 in a functional space-saving hack. Strength and durability are attributes of the one-piece polypropylene design and so damage does not occur easily.
The chair is additionally 100% recyclable so is considered environmentally friendly.
Available in 10 RAL colours the chair can offer a fun, bold touch to an environment that may just need a little lift.
Suitable for various locations including: Patient wards, staff areas, waiting/rest areas, theatre areas, induction classrooms and visitor seating areas.
Due to the fact that these chairs are currently well-stocked in the UK and have a manufacturing plan to continue production, they will remain available in the time to come. They only require two technicians for the moulding machine to be operated, and the existing chairs are pre-boxed and ready for distribution, so minimum handling is required.