The Manufacture Process
1.Welding
Using a high heat created here by a blowtorch (not forgetting protective gear!) welding focuses the heat to a specific point between two metal surfaces. The parts will melt and fuse together creating a strong bond.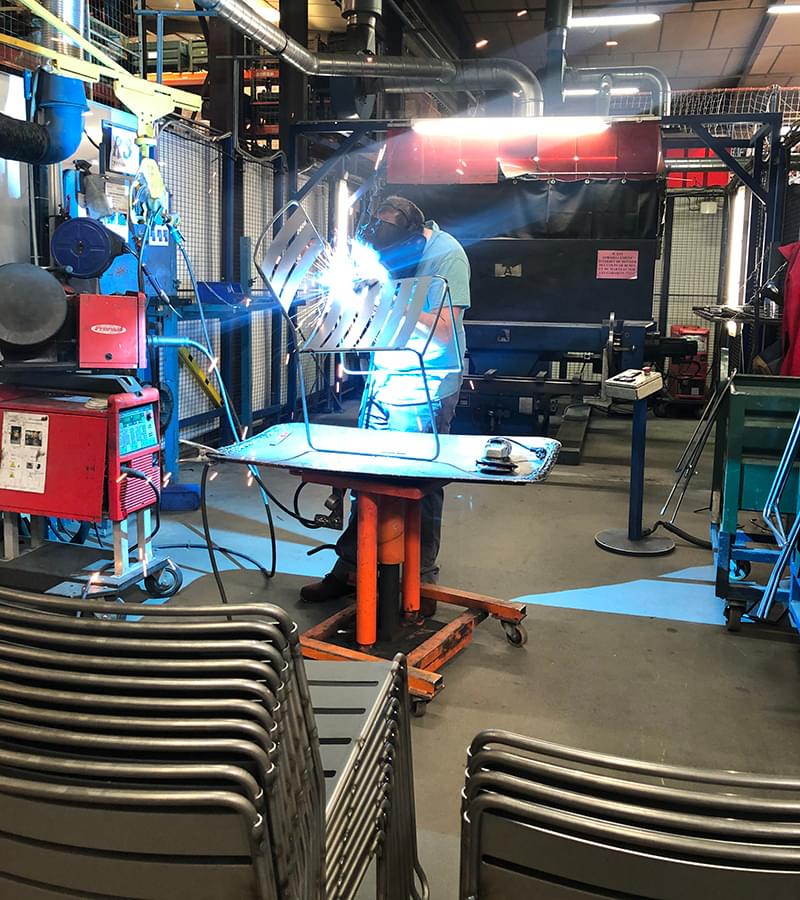 2. Powder Coating
After welding, all products are cleaned before being hung ready to be sprayed with . Each product is sprayed by a machine and checked by an operator. Any folding mechanism, such as folding chairs and tables are opened during this process to ensure complete coverage of the powder coating.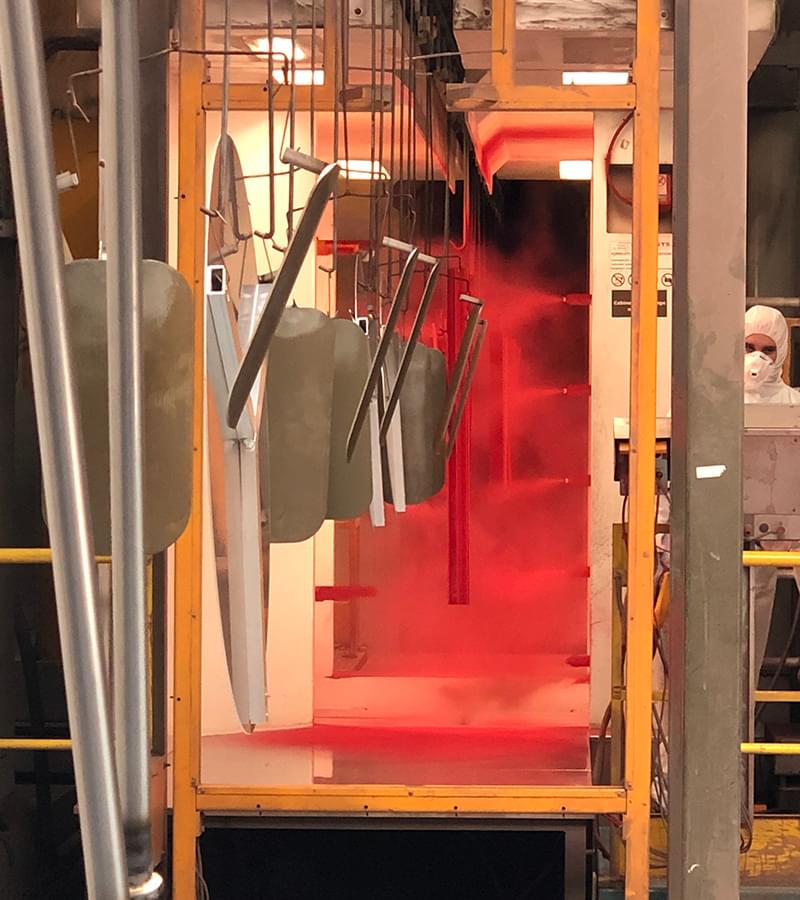 3. Packaging
It takes roughly an hour for the powder coating to dry before the furniture is ready to be wrapped, boxed up and sent off to their new homes in cafés, bars and hotels across the globe.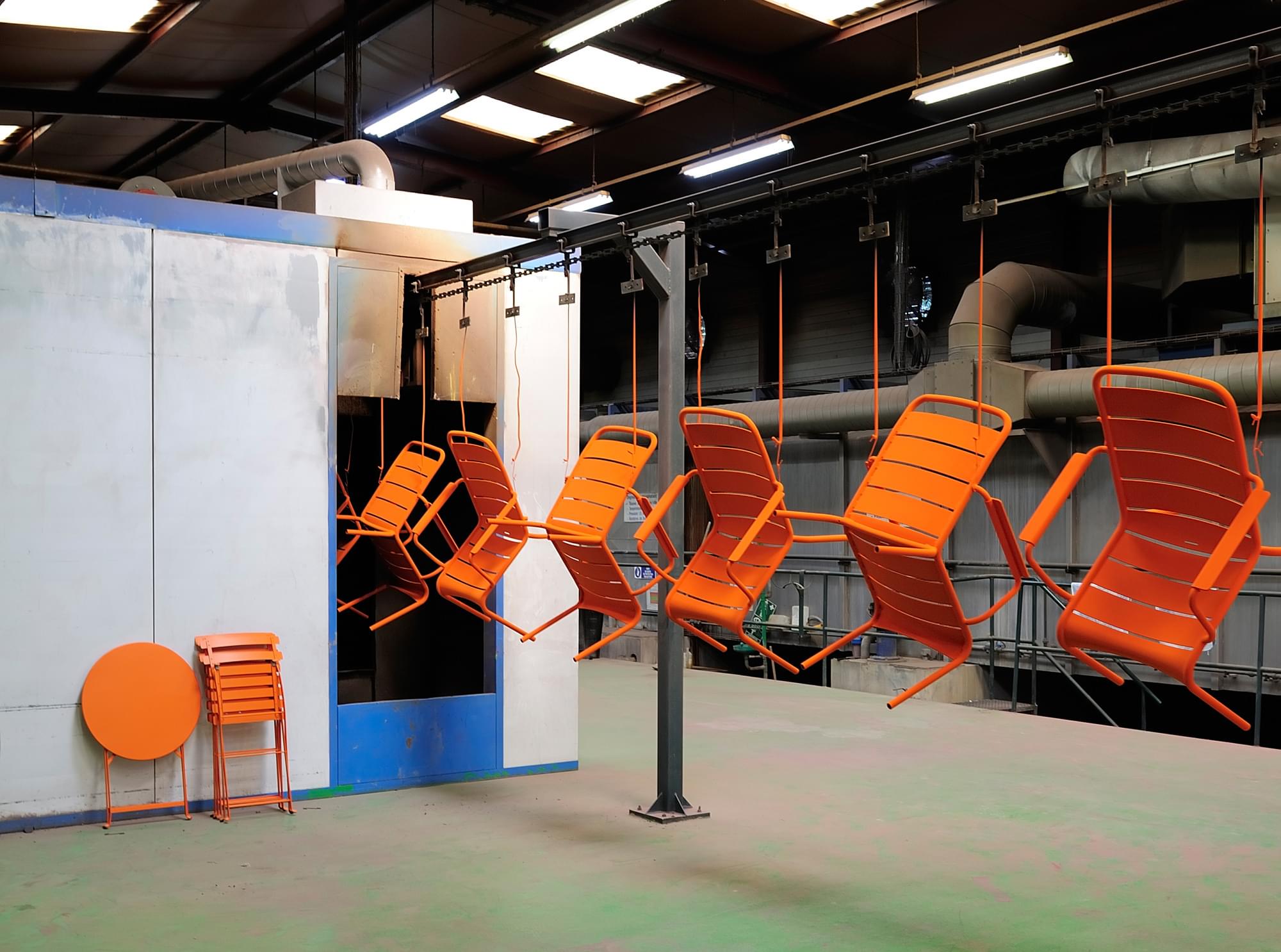 4. Testing
People are on hand all along the production line to make sure the chairs and tables are of the highest quality.
Testing also happens behind closed doors in specially controlled areas. Here exterior furniture picked out from the production line and put through its paces to make sure it can handle anything thrown at it by the elements.
5. QA Check
The final checks are done, ensuring every component and element of the chair, table, stool or sofa is 100% correct before boxing and loading for delivery.