Introducing stone alternatives such as Resin Stone, Timber Terrazzo and SilicaStone all enduring new materials man-made and specified for use in restaurants, bars, cafes etc.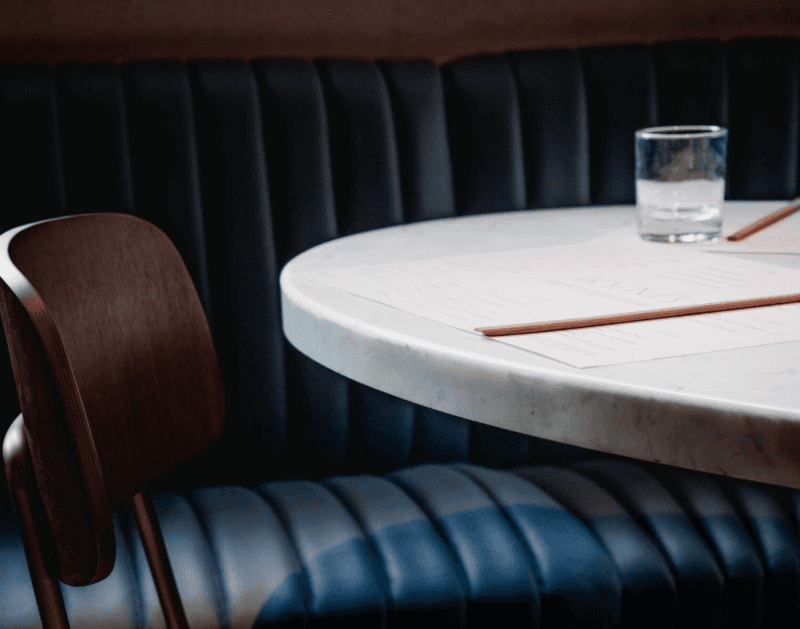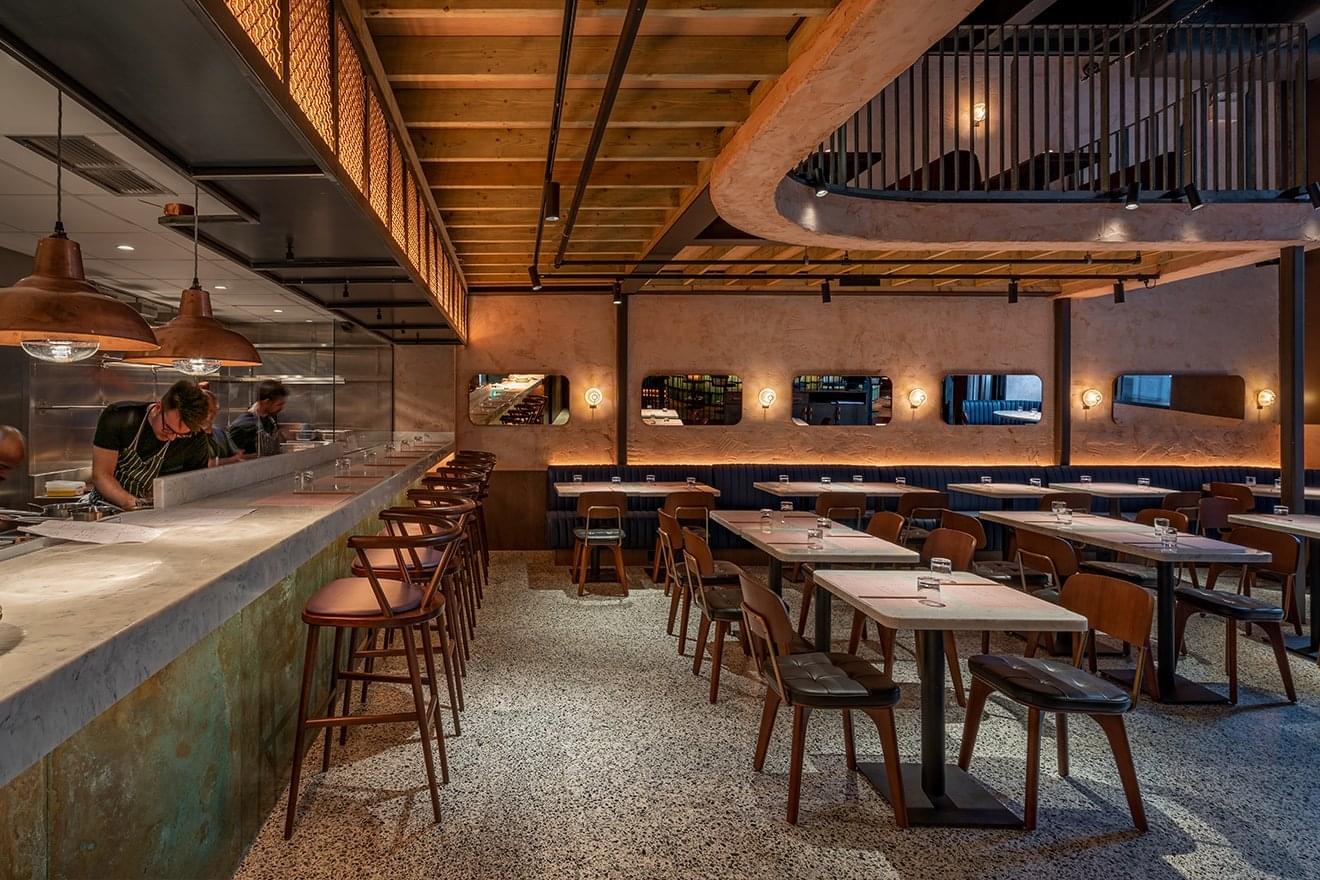 Stone such as Marble and Quartz, as well as concrete based Terrazzo are popular choices for table tops. However these table tops are very heavy requiring specialty table bases to support their weight, and are porous being susceptible to staining from dark liquids such as red wine, as well as acid etching from vinegar and oil.

Resin Stone, Timber Terrazzo and SilicaStone are excellent alternatives for marble and terrazzo, being similar in look to their natural counterparts, but being man-made products that perform well in hospitality venues with a whole host of benefits.
01: Stone Resin
Man-made with resin to mimic marble, granite and other stones. Resin marble is a totally solid cast resin supplied with an MDF backing board, giving a smooth to touch finish and radius corners as standard.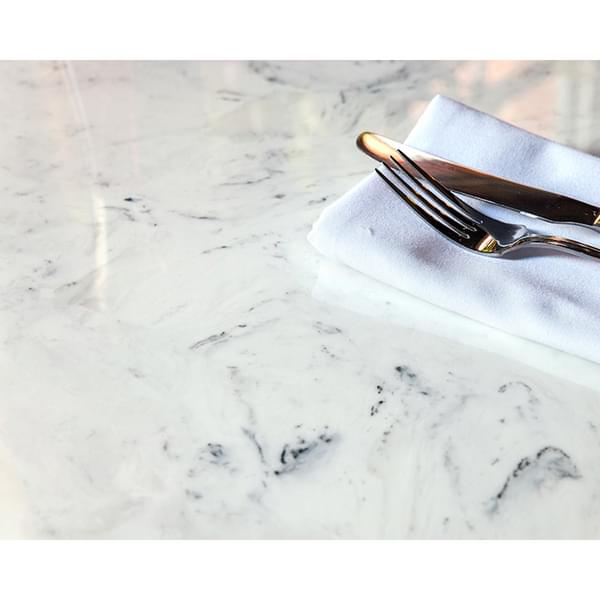 Standard thickness 30-40mm
Non-porous
Made with resin, these table tops feature a protective glossy gel top coat making them 100% non porous.
Heat proof
Able to withstand temperatures associated with restaurant dining.
Stain proof
The strong smooth surface material makes it water resistant and stain-proof.
Custom colours
Being man-made, our resin marble tops and can be manufactured in bespoke colours.
Here are a few sample colours, housed in our London Showroom.