Aptly named for its seventies reincarnation of metal frames, square proportions and armrest pads, the Boogie collection includes side chair, armchair, lounge chair, 2 seater sofa and bar stool model with open sides.
Boogie offers a retro take on the metal frame trend.
Featuring an on-trend tubular metal frame which either sweeps with a curve at the back or pushes out at an angle, the Boogie represents a unique combination of contemporary aesthetics with retro styling.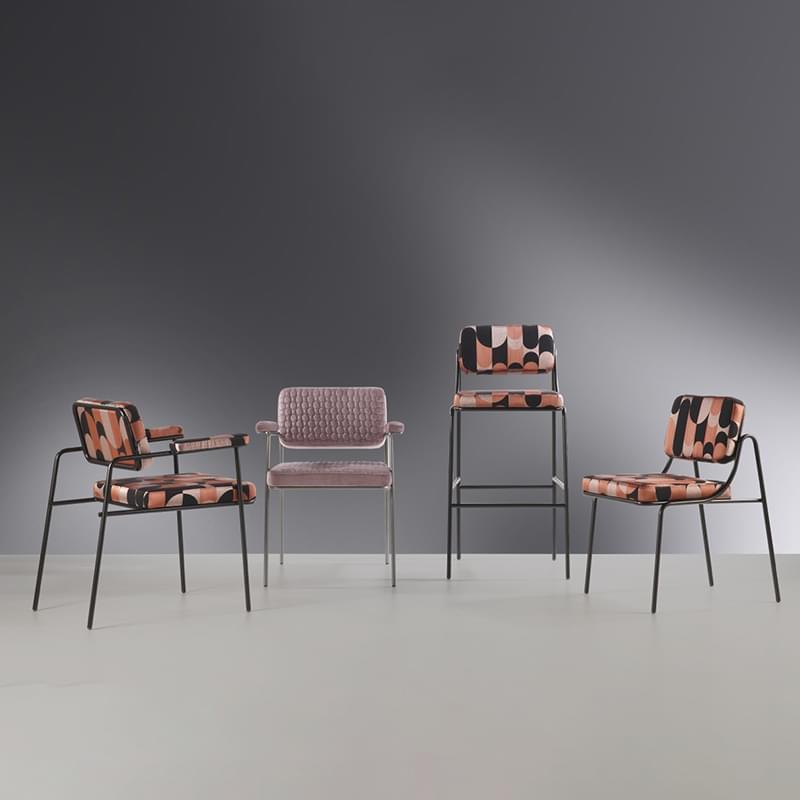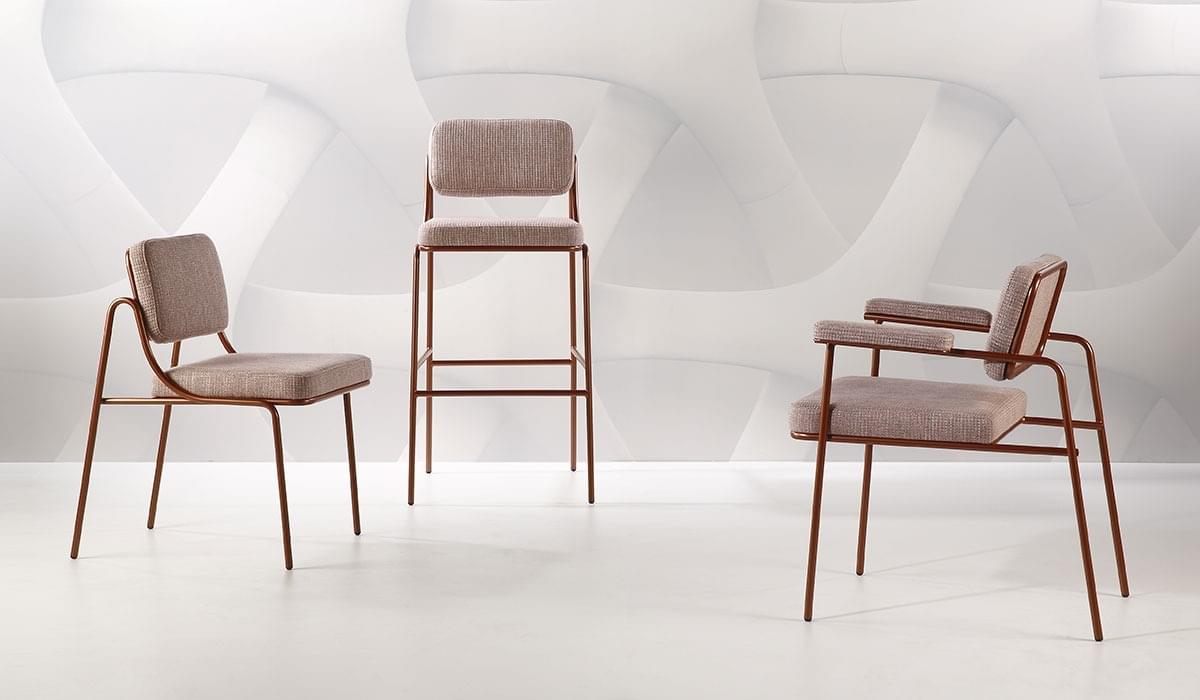 Launched at Milan Design Week this year, the Boogie furniture collection was displayed in two variations of fabric and metal finishing. One being black framed chairs and stools, paired with geometric patterned velvet in raspberry and pale pink which connects to the seventies undertone of the collection.

A second collection, a little more daring, shows the Boogie sofa and lounge chairs in matt gold metal frames, paired with Clarke & Clarke printed velvet 'Animalia Tigris Flame', by London Artist Emma J Shipley.